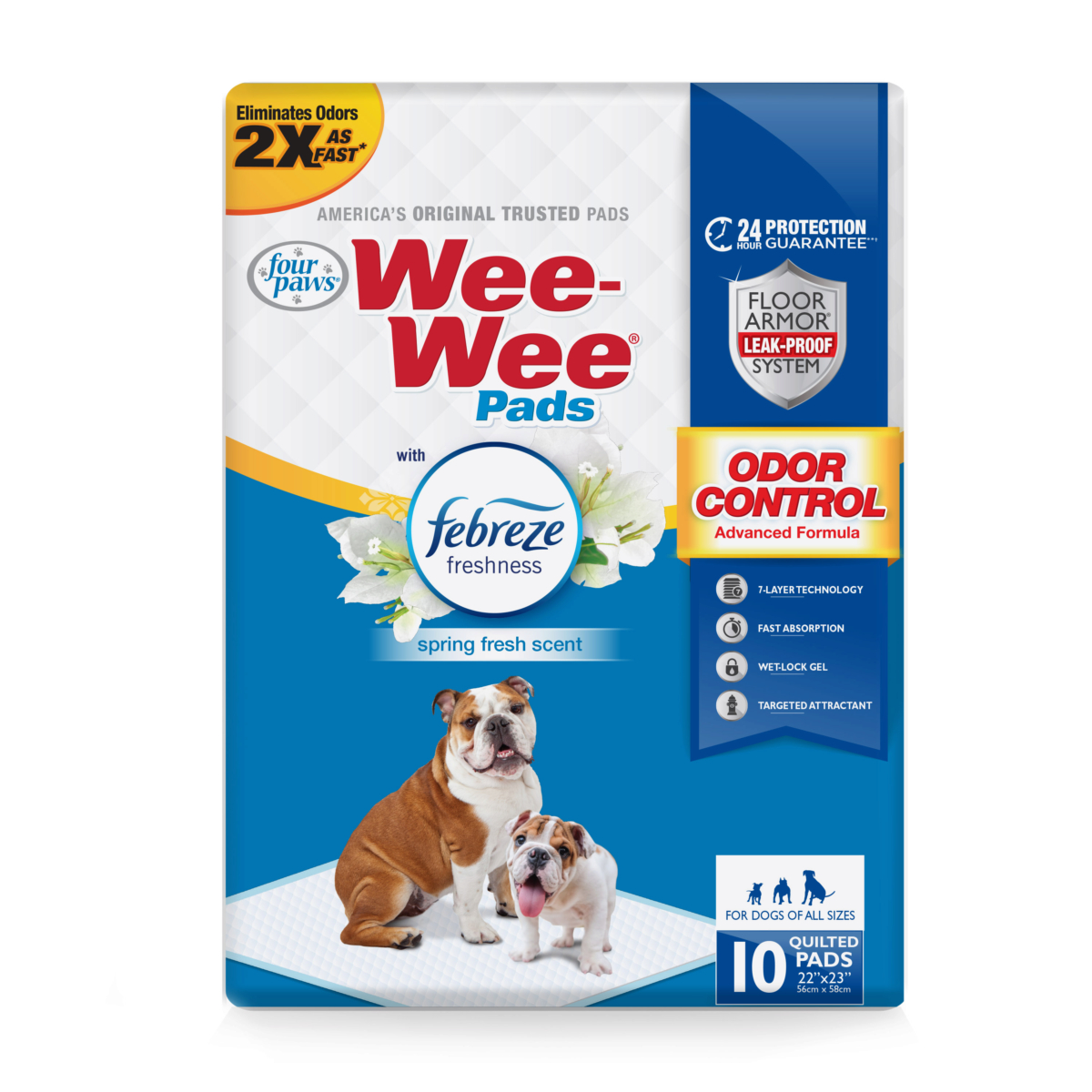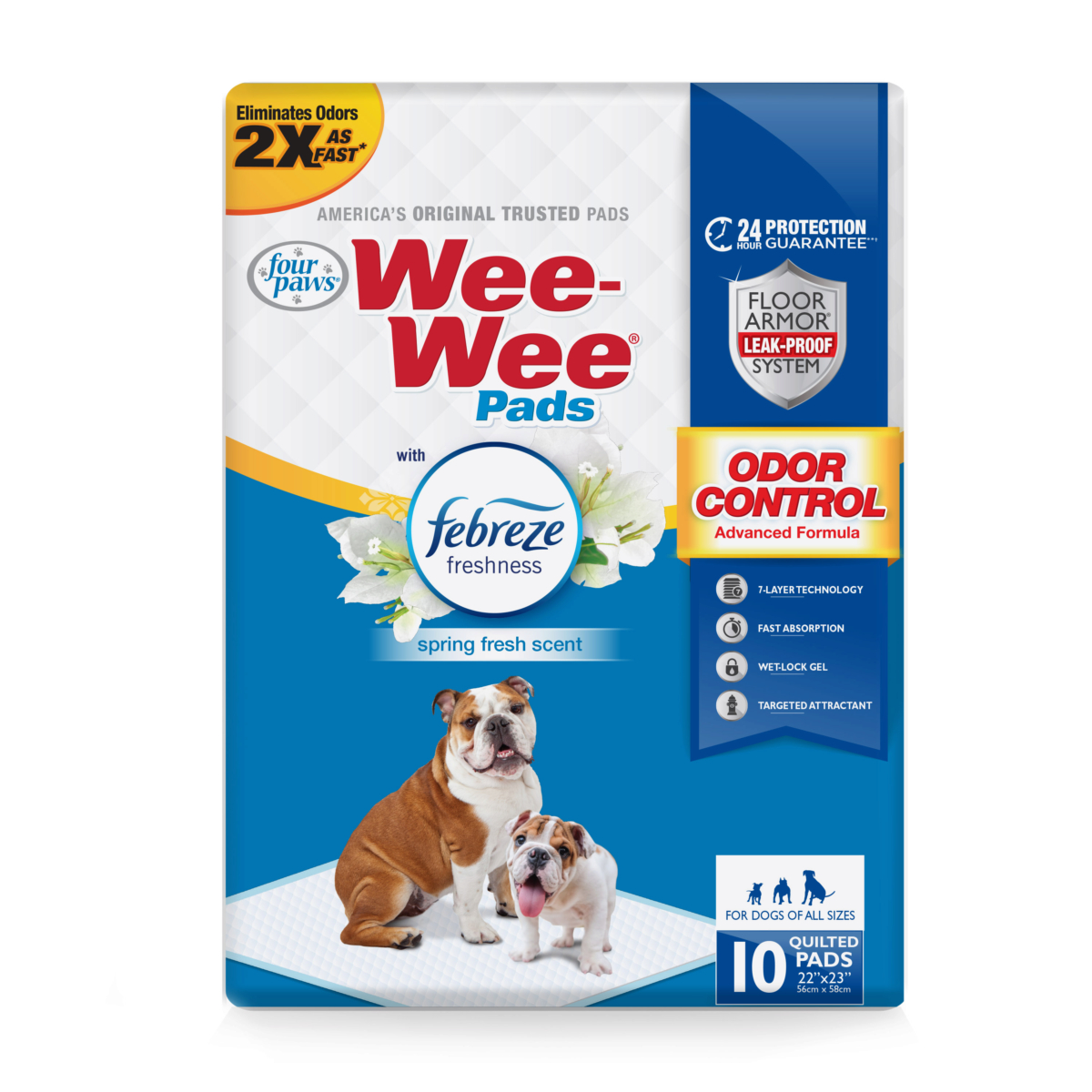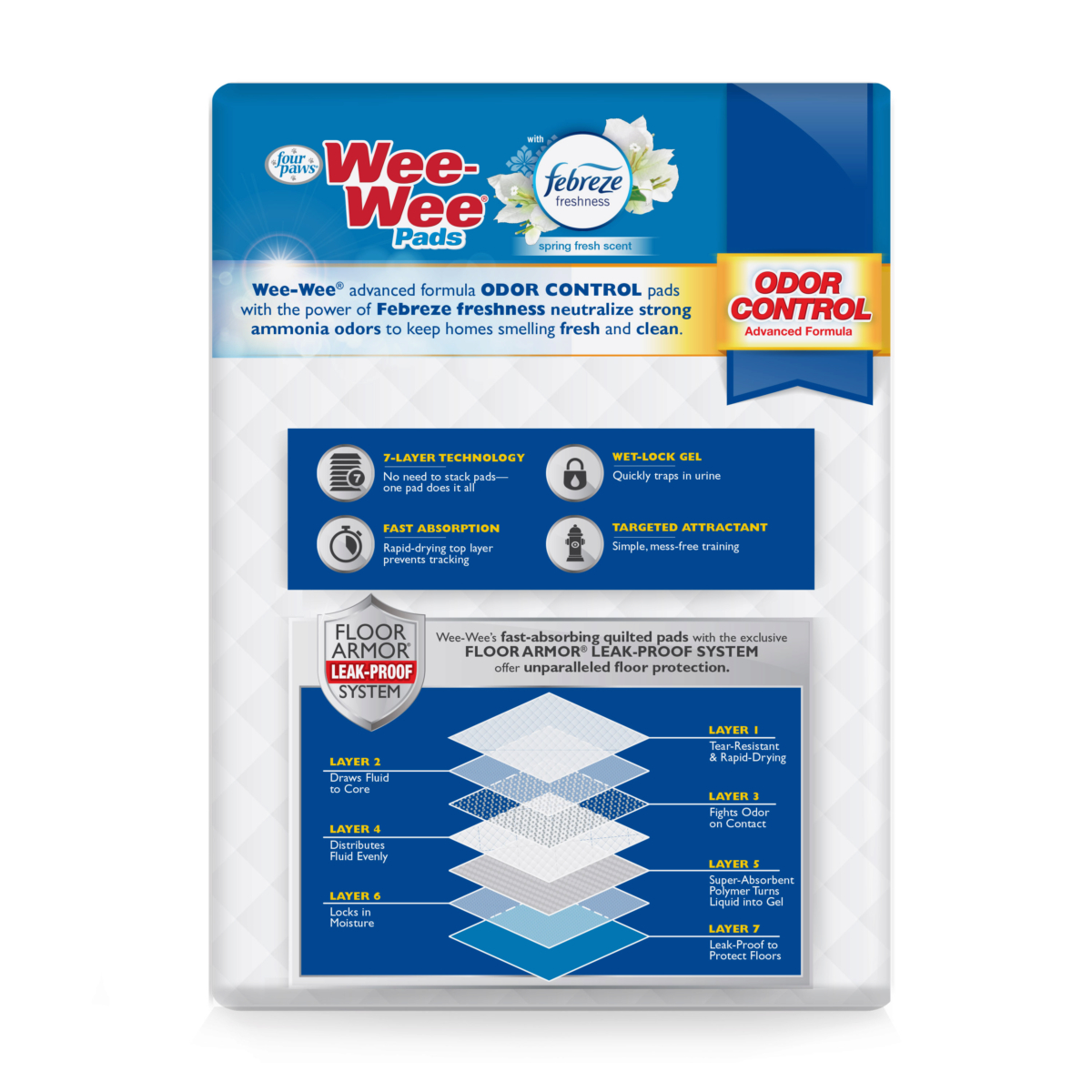 Wee-Wee® Odor Control Dog Training Pads with Febreze Freshness
Every pet parent and dog deserves a clean and fresh-smelling home. That's why Four Paws partnered with Febreze to create the ultimate odor-eliminating dog pee pads. We infused our Wee-Wee Odor Control Pads with Febreze Freshness, which eliminates pet smells and provides a fresh spring scent. These dog training pads eliminate pet odors 2x faster than standard pads. Plus, the 7-layer, leak-proof technology with oversized quilted pockets guarantees 24-hour wetness protection. These Wee-Wee Pads for dogs make housetraining and cleanup a breeze!
Certain trademarks used under license from The Procter & Gamble Company or its affiliates.
Dog training pads neutralize strong ammonia odors and feature a fresh spring scent to keep homes smelling clean
Odor Control Pads eliminate odors 2x faster than standard pads
Designed with a 7-layer Leak-Proof Floor Armor System to protect your floors
Wet-lock gel quickly traps urine and rapid-drying top layer prevents tracking
Built-in targeted attractant continuously draws dogs to the pad and prevents accidents elsewhere
Use just one of these for 24-hour protection—no need to stack pads!