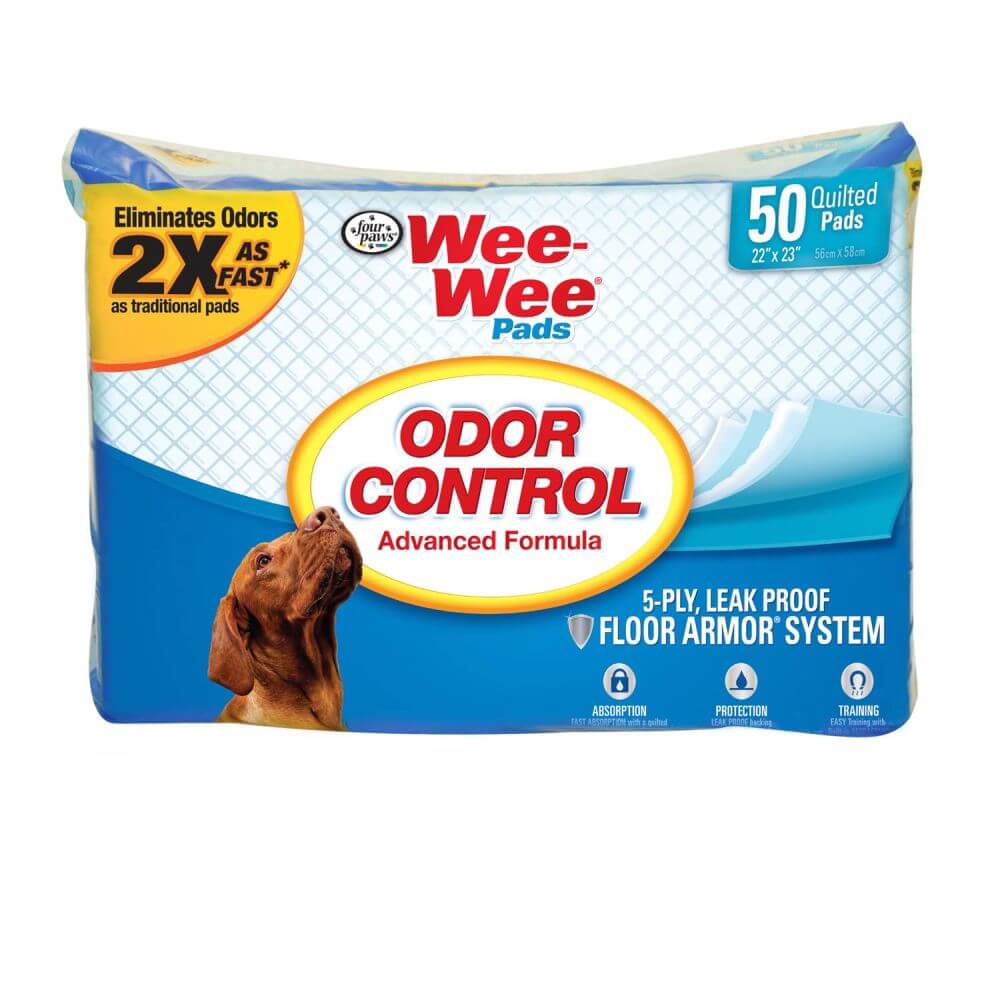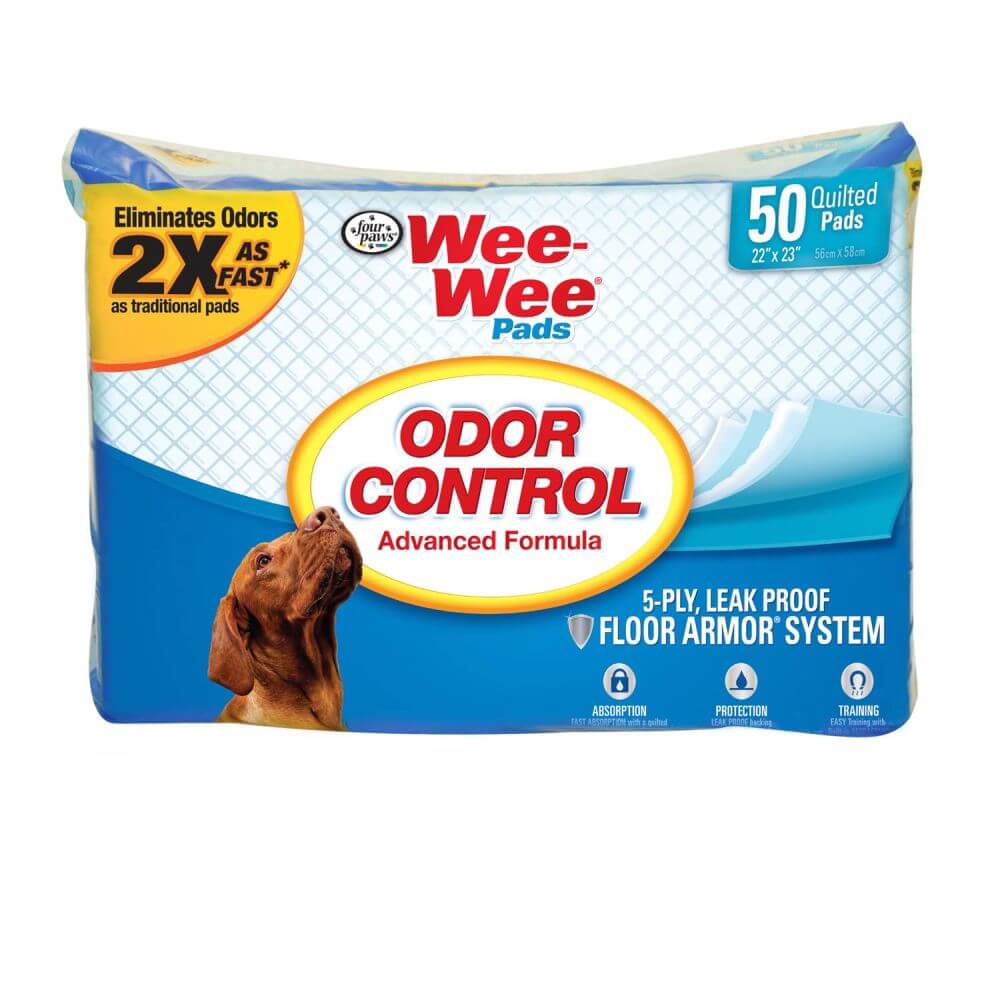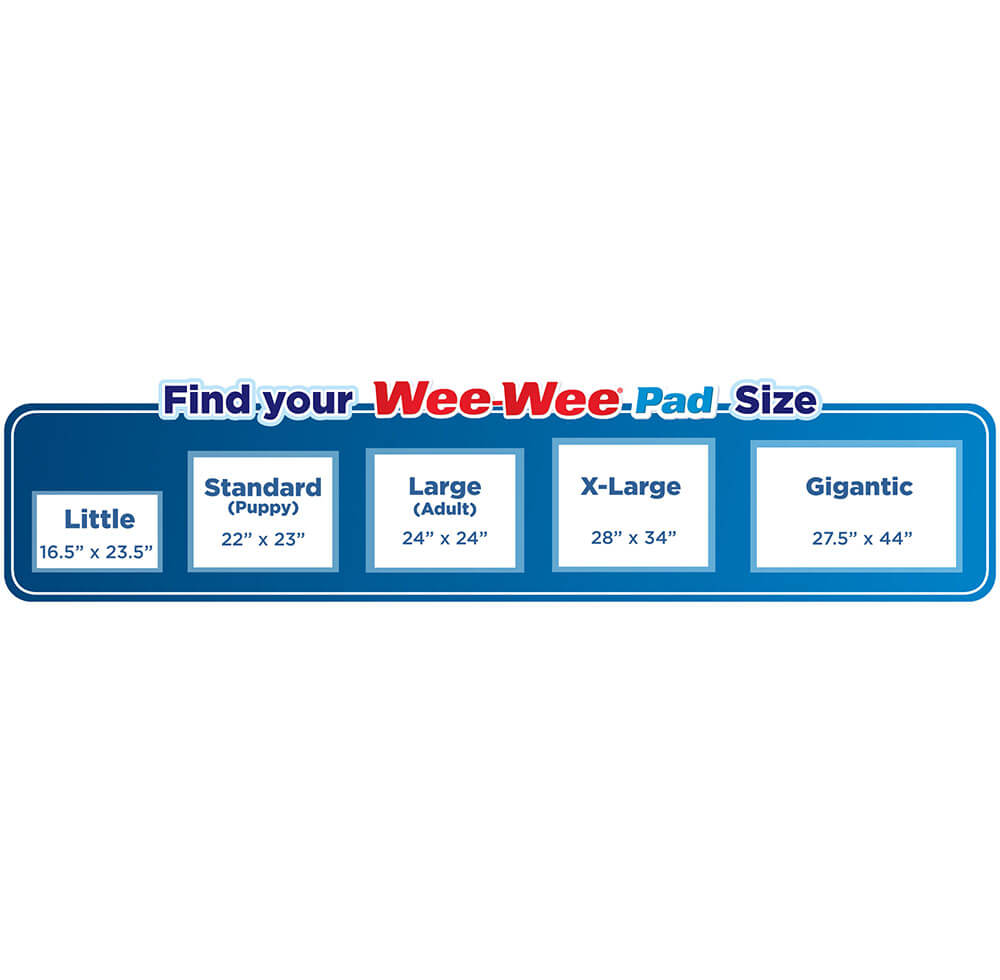 Wee-Wee® Odor Control Dog Training Pads
Wee-Wee Odor Control Pads eliminate odors from urination 2 times as fast as standard pads. These dog pee pads are the same quality and durability of the standard Wee-Wee Pads, but now contain odor eliminating technology. Featuring a 5-ply, Leak-Proof Floor Armor System, these dog training pads include a fast-absorbing quilted top mesh and two wet-lock layers to prevent tracking. Plus, the leak-proof backing protects floors and carpets and built-in targeted attractant draws your dog to the pad every time. These Wee-Wee Pads for dogs will simplify dog potty time and keep your home smelling clean!
Odor Control Pads eliminate odors 2x faster than standard pads
Designed with a 5-Ply Leak-Proof Floor Armor System to protect your floors
Quilted top mesh offers fast absorption
Built-in targeted attractant continuously draws dogs to the pad and prevents accidents elsewhere
Wet-lock layers help prevent tracking to keep floors clean and dry
Use just one of these dog training pads for 24-hour protection—no need to stack pads!